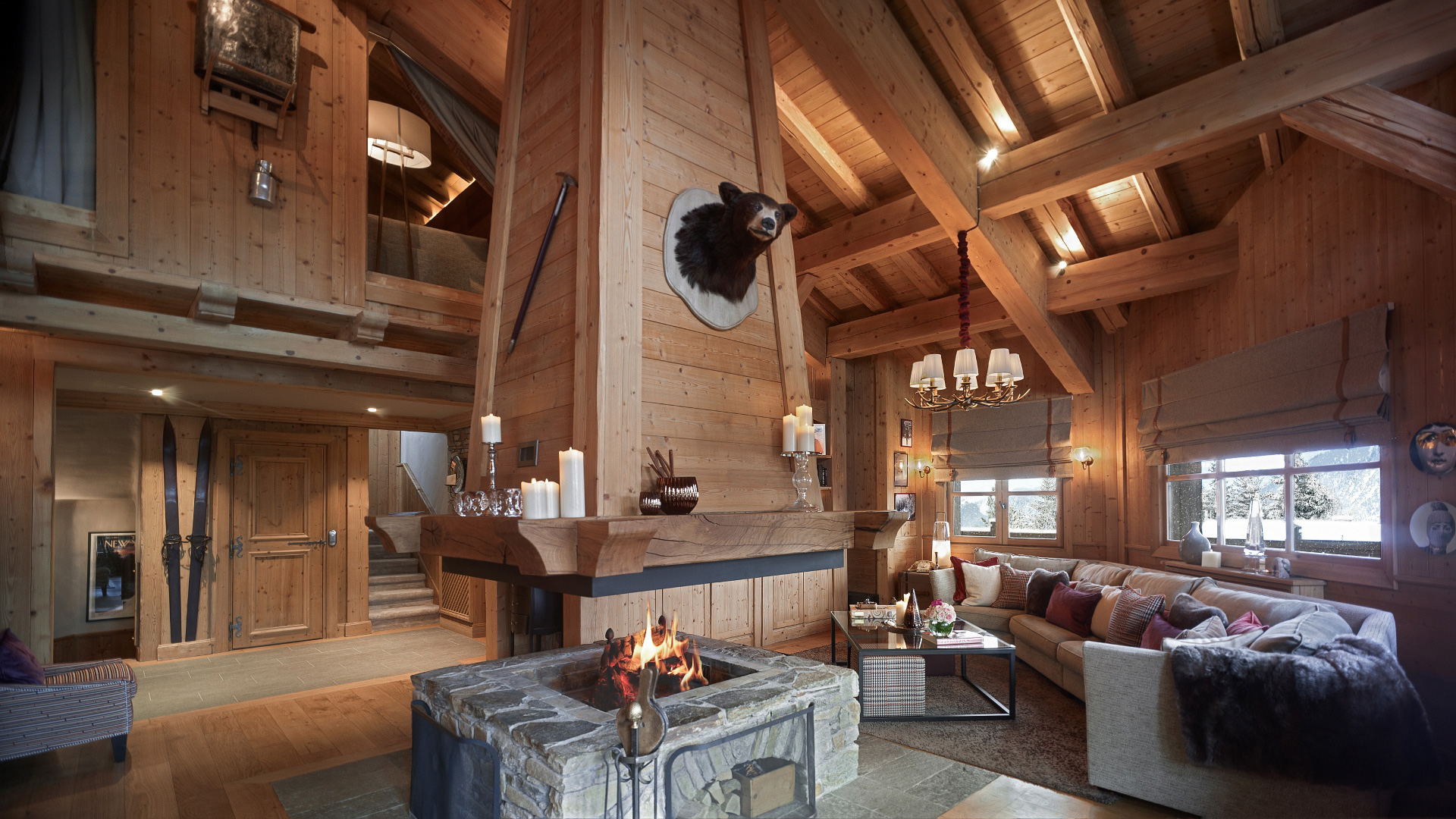 First Floor
Overview
Head to the first floor and take in the awe-inspiring views of the pistes from your own little corner of Courchevel.
On the first floor, you can lounge on our large sofa, recline in our comfortable armchairs and revel in the warmth of the suspended open fireplace that provides an impressive backdrop to this newly renovated living space.
Our outdoor terrace offers sun loungers and a low-level table with chairs for al fresco entertainment. The hot tub can also be accessed from this area.
Bedroom 4: Cougar's Lair
Melt into the cosy charm of the Cougar's Lair, the fourth bedroom within the property. This lavish space is home to a smart TV, which is linked to popular movie apps such as Netflix for your enjoyment.