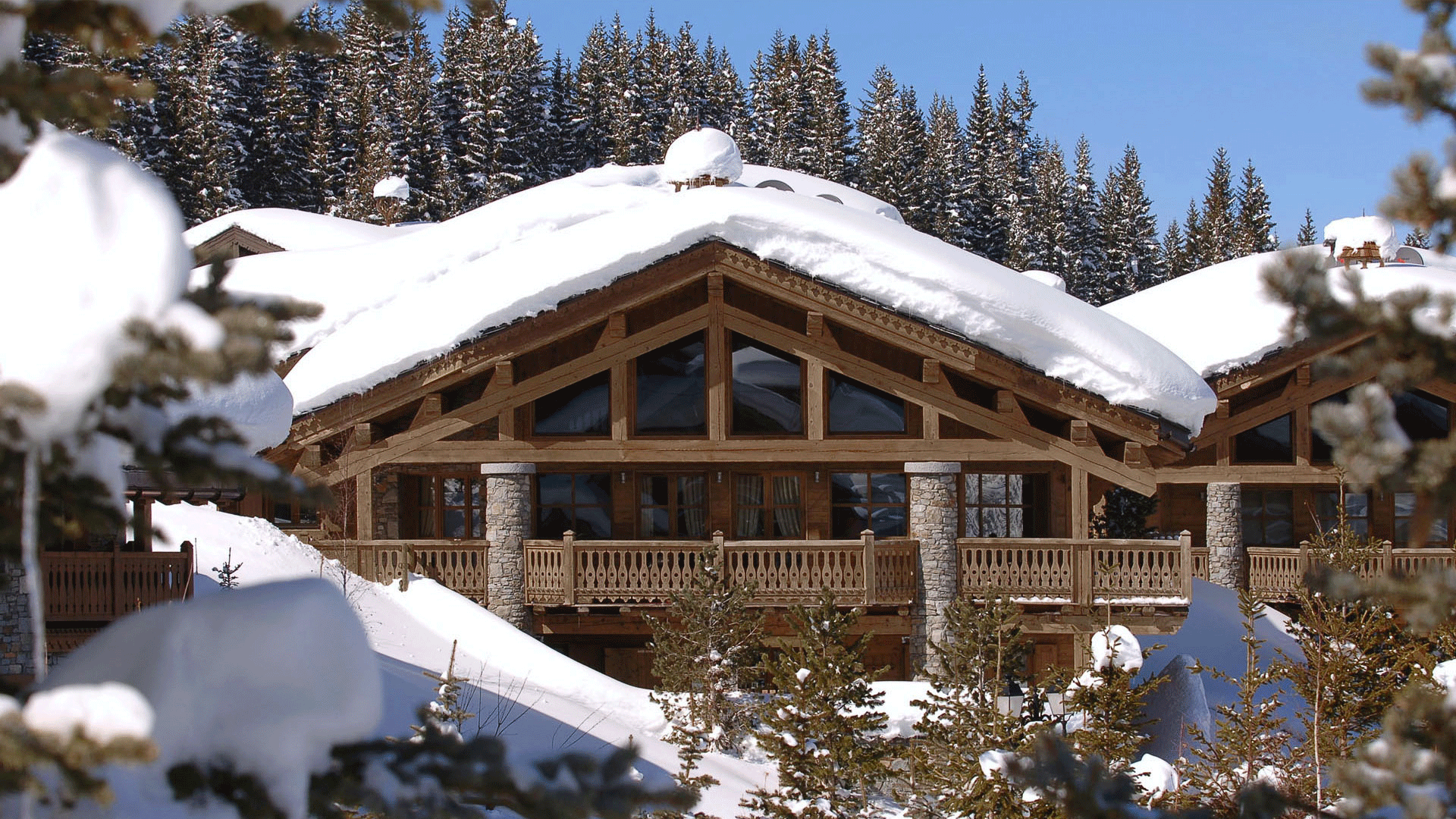 Chalet Les Sorbiers
Our luxurious ski chalet is the gem of the Courchevel valley.
This exclusive accommodation can be tailored to your exact requirements to ensure you enjoy an unforgettable stay in the heart of the most prestigious pistes in the French Alps.
We bring the ultimate après-ski experience to pleasure-seeking guests.
Nestled in the peaceful Nogentil neighbourhood, just few metres away from the Pralong ski lift, our boutique chalet offers picturesque views of the snow-topped mountains and their majestic spruce forests.
The property has recently been refurbished to an exceptional standard by talented craftsmen, and we have combined contemporary furnishings with lashings of character and charm to yield luxury ski accommodation that can comfortably house 10-12 people at any given time.
Chalet Les Sorbiers is both lavish and inviting; both stylishly delivered and yet unusually cosy.
Guests can enjoy our chef's canapes, cocktails and afternoon tea whilst relaxing by our large open fireplace. Those who are seeking a more indulgent experience are invited to unwind in the chalet's very own sauna, gym and massage room – features that are truly unique to the property. And even the most discerning of holidaymakers will be astounded to find they have access to their very own dedicated chalet manager, who will be on site throughout their stay at Chalet Les Sorbiers to ensure their every need is met.
The accessible nature of our ski Chalet in Courchevel 1850 makes it the accommodation of choice for all kinds of travellers, particularly larger groups and those with young children. So, whether you're an eager beginner or a seasoned skier, an audacious young family looking for adventure, or a couples' collective in search of some much-needed rest and relaxation, we are certain that Chalet Les Sorbiers will quickly become your home away from home.